Achieve your franchise
growth goals.
Find the right franchisees.
Grow the right way.
Future Of Franchising
Join forces with the largest career ownership organization in the country.
For nearly 40 years, The Entrepreneur's Source has connected Franchisor Members from every industry to tens of thousands of franchise candidates. Our consultative approach to Career Ownership Coaching™ helps candidates define their goals, needs, and expectations which enables us to better pair them with your unique opportunity to create strong, lasting win/win relationships.
Why become a Franchisor Member with The Entrepreneur's Source?
Access a proven
client experience.

Learn why our Franchisor Members love us.
Meet TES
Your ally in franchise growth.
For over 36 years, TES has remained the only true Career Ownership Network in its space. All TES coaches nationwide are highly trained to help their clients define their goals, needs, and expectations to connect you with the best franchise candidates for your brand.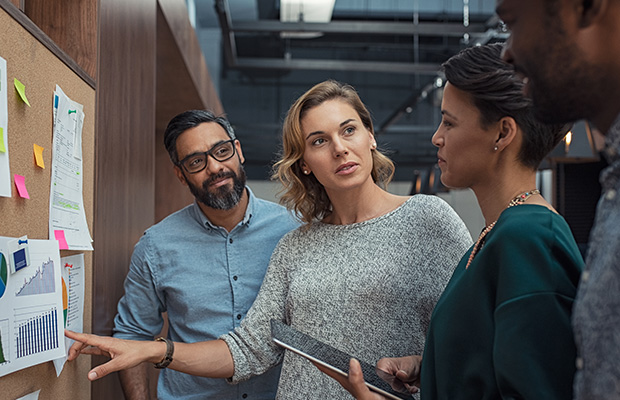 Growth Done Right
We're not franchise brokers.
We're a group of Career Ownership Coaches™. We provide education, create awareness and empower discovery to help aspiring entrepreneurs become your next top-performing franchise owners – which makes us a valuable ally to any franchise development team.
"For the past 10 years Closets By Design and TES have worked very closely with one common goal, 'The education of our clients though their Discovery process.' We both understand that providing meaningful information allows our mutual client to become knowledgeable on our brand as they validate whether this brand meets their personal and financial objectives. Throughout the years, we judge our success not on the number of franchises awarded, but rather on providing a positive experience to each and every client whether they elect to  move forward with our brand or not."
CLOSETS BY DESIGN
"The TES Coaches are great to work with and continue to bring many new FISH Franchisees each year. After all these years our partnership has never gotten stale, and the Coaches and TES Leadership always thank us for attending the annual conference. We sincerely appreciate that!"
FISH WINDOW CLEANING
"The Entrepreneur Source is HomeTeam Inspection Service's number one source for quality franchise candidates. Due to the top-notch TES coach network, our franchise development team has more time to focus on business growth, startup success, and franchisee relationships because the coaches take the time to educate franchise candidates on franchising prior to our initial call."
HOMETEAM INSPECTION
"We at HomeVestors, the 'We Buy Ugly Houses' folks, are excited about the beginning of a 'Beautiful Friendship' with the E Source Coaching team. Your professionalism and commitment to the best interests of your clients is outstanding and we look forward to a long and mutually rewarding relationship! "
HOMEVESTORS
"In the years that we have worked with TES we've found the whole organization to be very professional and great to work with. TES has a strong mission, and as an organization dives deep into finding out what makes people and businesses tick. TES has been a partner in our success and will be for many years to come."
KITCHEN TUNE-UP
"Money Mailer has had the privilege of working with TES for almost 18 years and I've personally attended 17 TES Conferences which keep getting better. TES has given us more award-winning franchisees than any other group we work with including Franchisees of the Year and the current record-holder for the largest single-territory in the entire U.S."
MONEY MAILER
"The Entrepreneur's Source understands the value of a partnership to connect ideas with opportunity. Emerging entrepreneurs have many ideas to get started but often find navigating business ownership and all the options it affords to be overwhelming. Partnering with TES was our first strategic step when we first began franchising to share our opportunity with everyday people seeking real options to meet their income, lifestyle, and equity goals. We value the long-standing relationships we've built with TES coaches and the meaningful difference they've made to our brand and the ownership dreams of those we've placed over the years."
MONEY PAGES
"TES has become an incredible partner to Oxi Fresh and my team of developers. Since we have been working with TES we have been able to place over 75 qualified franchisees with over 100 territories. There is nothing better than being able to rely on a company like TES to find candidates who come to my team already familiar with our brand, our culture, and our unique differentiators."
OXI FRESH
Let's talk about Franchisor Membership.
We want to hear about your brand's growth goals. Let us know how we can help you find the right people to make it happen.
The Entrepreneur's Source is consistently featured in:
Find out how we've become the largest career transition organization in the country.
Our Story